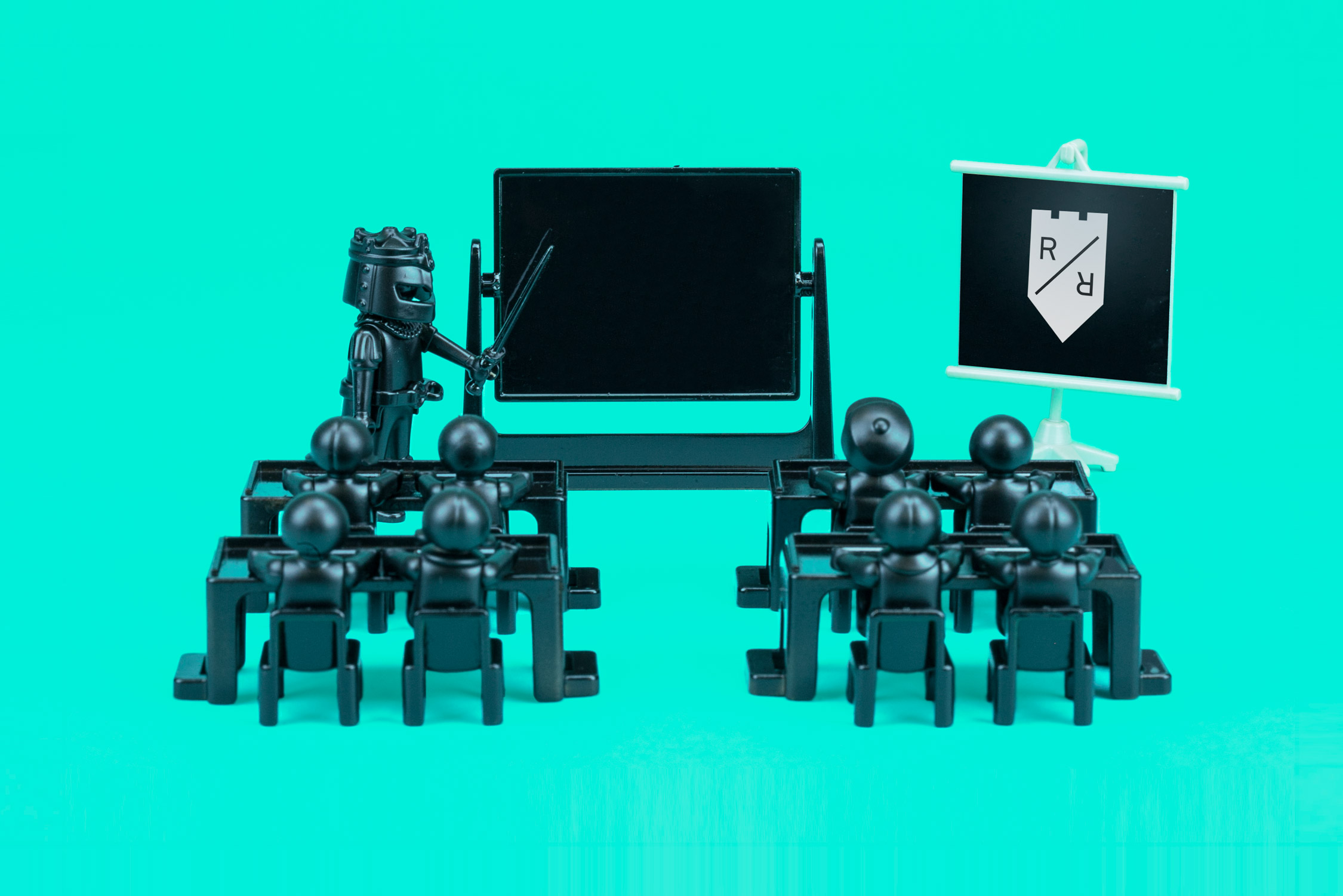 Reclame Ridders
ReclameRidders gives creative masterminds the possibility to share their vision on the advertising branch with the new generation. The goal is to challange young creatives to form their own vision.
What started as an alternative of a thesis grew to become an organisation which is organising events a couple times a year and writing opinion articles. I started ReclameRidders together with Martijn Lankveld and passed it over to a couple of young and eager students. Last year I did the design of the identity as well as the images which were used for the events.
Since the events are targeted on young talent, we used playmobil figures to illustrate our topics in a clean and graphical way.