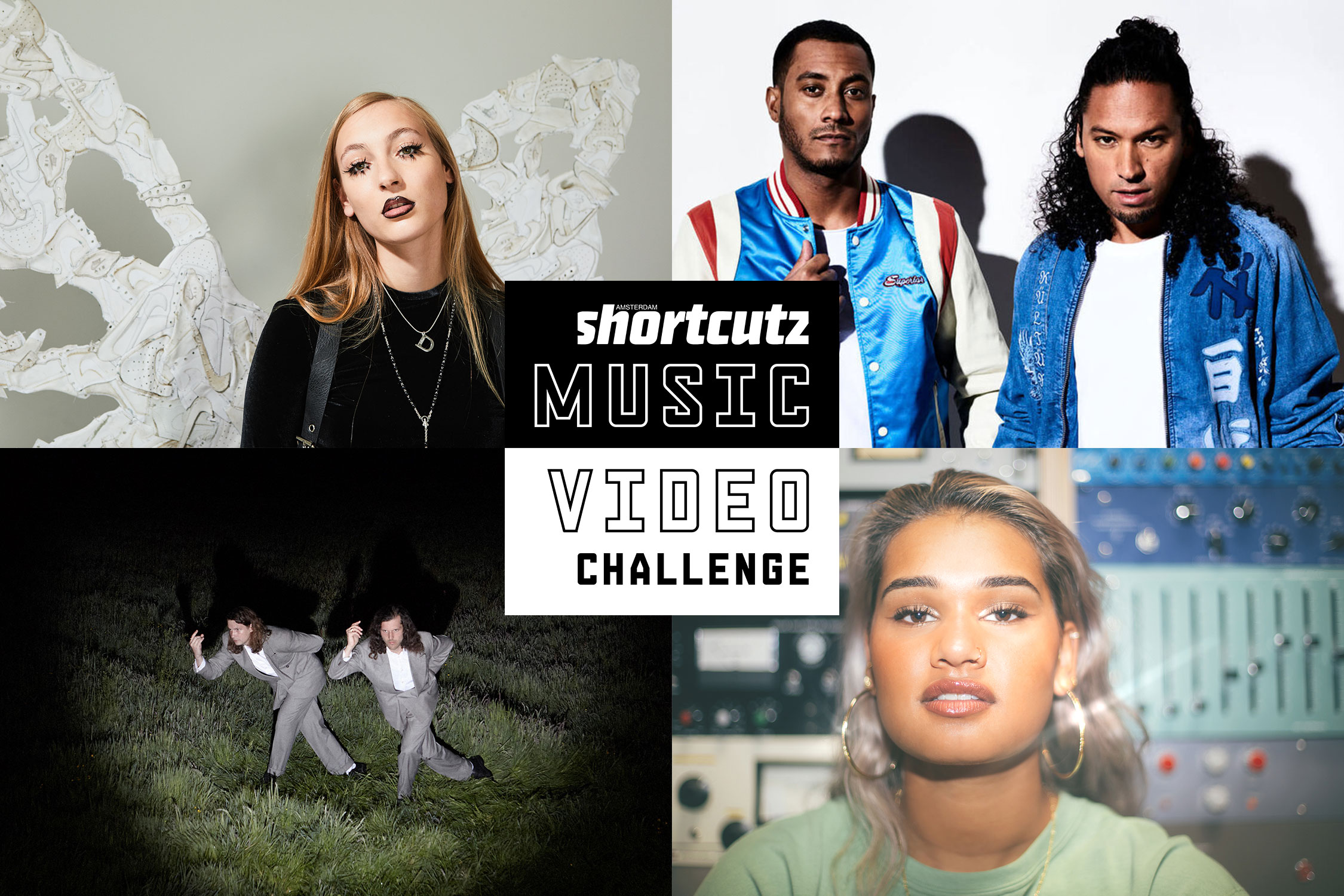 Shortcutz Music Video Challenge
The coolest Dutch Production Houses and exciting Dutch musicians push the limits of their creativity to create a music video from scratch in 6 days. I made promotional material to showcase the artists, directors, jury members and to explain the general idea. 
For the logo of the competition I created a black and white logo which represents the competion element and is inspired by the parental advisory icon. The logo is also the base for all the communication; the horizontal boundary extended to create placeholders for images or videos above and below. These placeholders are used to show collaborations, competition and  persons with their work.